Comprehensive know-how and sophisticated technology for the development of your product
Comprehensive know-how and sophisticated technology for the development of your product
The plant protection of tomorrow is based on the research of today. The development of new formulations in plant protection and in the field of biocides requires extensive knowledge of the market standards for these new products.
Before we get started with developing the formulation, we work together with product management to create a profile of requirements for the new product and work strategically to fulfil these requirements. This begins with the selection of a suitable formulation type that takes the physical and chemical properties of the active substances into account, and continues all the way to the special requirements specified by the customers and the market.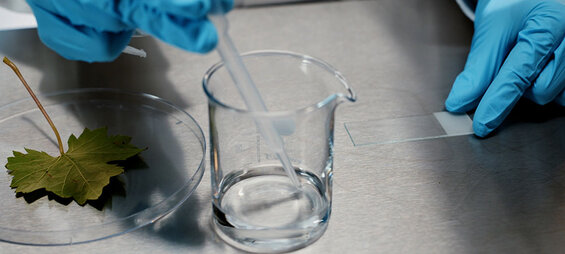 Tailored technology
Depending on the scope of application, pesticides need to feature various physical properties. To comply with the wishes of our customers and the industry, we develop different types:
solid formulations as granules
liquid, water-based formulations (suspension concentrates)
aqueous emulsions and emulsion concentrates based on renewable raw materials
and much more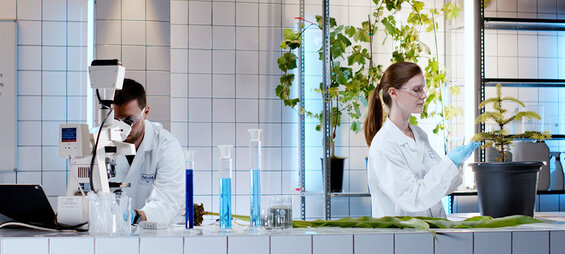 Modern equipment and comprehensive expertise
In the microbiological lab, we work on the development of biological pesticides based on systemic resistance-inducing and entomopathogenic fungi and their spores (Beauveria and Trichoderma genera).
In cooperation with university research institutes throughout Europe, we search for new biogenic principles that can be applied in the form of sustainable, user-friendly and safe products.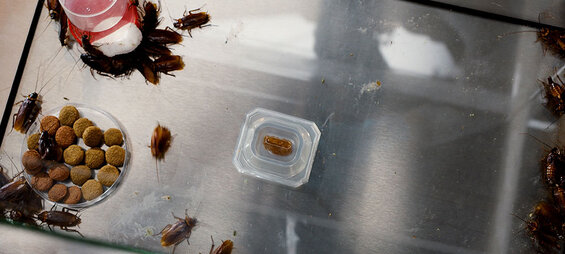 In addition, Kwizda Agro also has a patent for the production of crystalline formulations for special areas of use such as termite control.
In the area of biocides, we develop, amongst other things:
granular bait
gels
pastes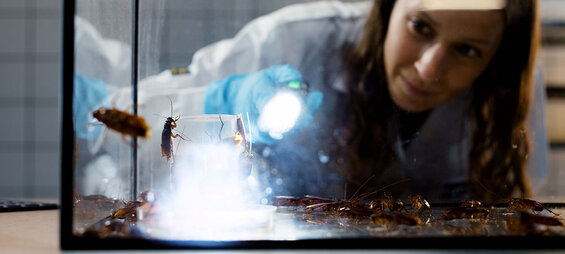 In the insectarium, we can carry out tests with 3 different species of cockroaches (Batella germanica, Blatella orientalis, Periplaneta americana), household ants (Lasius niger) as well as pot tests with larvae that live in the soil.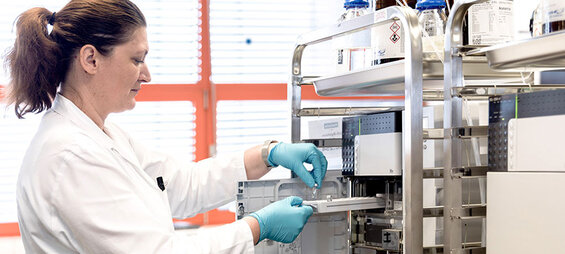 And the precise analysis of new formulations also plays a major role in the success and effectiveness of new products. We have all the necessary equipment at our disposal to conduct even the most complex of analyses ourselves, such as HPLC-UV, GC-FIC, GC-ECD, Malvern Mastersizer or Camsizer. At the same time, we also offer shelf life tests according to the CIPAC standard in our own climatic chambers. And if we ever receive requests that cannot be fulfilled with the available equipment, we have recourse to reliable external development partners.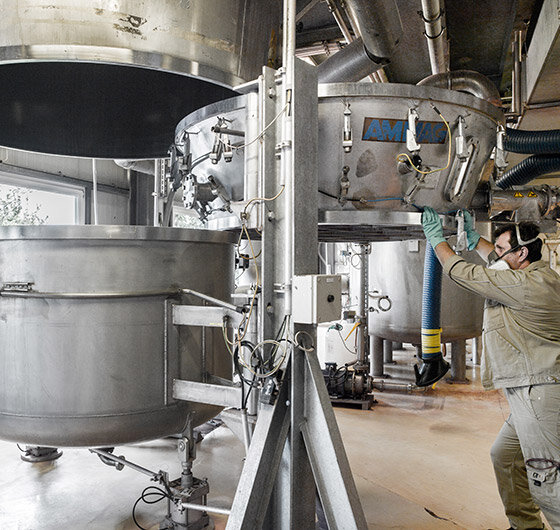 State-of-the-art equipment, adapted to suit the needs of our customers
We have a vast range of highly specialized facilities at our disposal for the development of a broad variety of different products. In addition to our microbiological lab and the insectarium, we also have the following available for the development of formulations:
temperature-controlled dispersion kettle (volumetric capacity of up to 250 liters)

three ball mills (0.2 to 2.0 liters of milling chamber volume)

a microcapsule facility

all the necessary mixing and dispersion apparatus as well as

our own seed coating machines.
Why not take a peek at our plant in Leobendorf or Val d'Izè!
Our production in Austria
Our Leobendorf plant features ultra-modern resources for the development, production, packaging and storage of your pesticides. Come and get an exclusive insight into the Leobendorf plant – take our 360-degree tour now!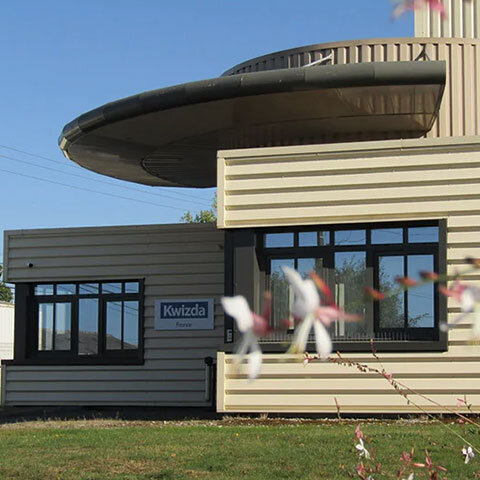 At our plant in France, we produce highly effective biocides
Our Val d'Izé plant forms the cornerstone for Kwizda Agro's production in France and for the filling and assembly of highly-effective biocides in Europe.
More on our Development & Technology
Want to find out more?
Contact us!
Registration & Biological Development
Formulation- & Process Development
Teamlead Biological Development
Teamlead Regulatory Biocides