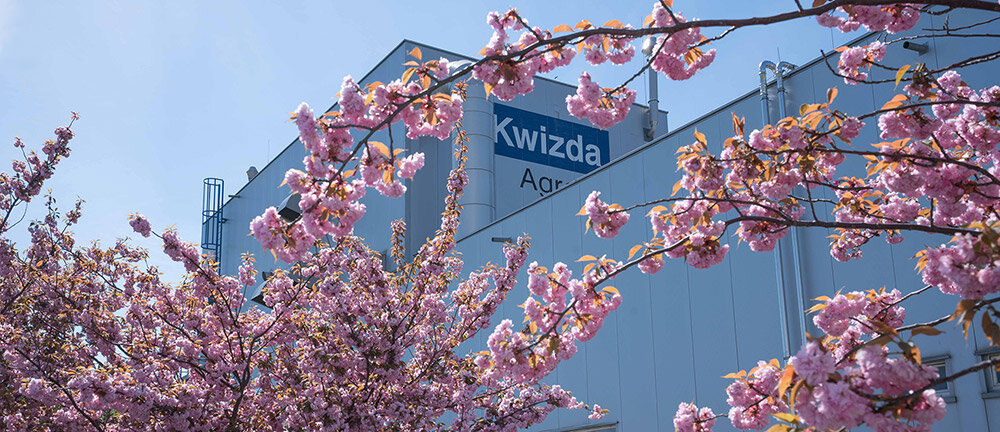 State-of-the-art production facilities for your products
The heart of Kwizda Agro in Austria is our plant in Leobendorf. This is where, back in 1982, production commenced under Johann F. Kwizda. Today, the plant is considered one of the most advanced production facilities for the development, production, packaging and storage of pesticides in the whole of Europe.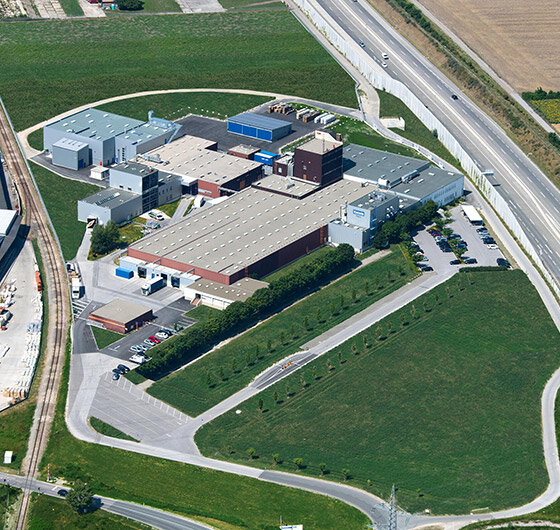 Safety comes first
This space, which extends across 92,000 m2, is where innovation in plant protection takes place every single day. And the plant is not only fitted with the very best production technology, but also comes out on top in terms of safety: the entire area is surrounded by an underground safety belt – a cut-off wall – that, in the worst-case scenario, protects the groundwater in the region. What's more, the location also features a sophisticated surface drainage system, a dual wall sewage system with permanent leakage monitoring, extinguishing water containment barriers and state-of-the art explosion suppression systems. We are also situated in an ideal spot from a logistics perspective. Located directly at the access road to Schnellstraße (highway) 1, the Leobendorf plant with its 135 employees is the hub of the company's sustainable development. For our customers, this is where exceptional success stories start.
Environmental Information Act
We take transparency very seriously. This is where you can find out the latest information on Kwizda Agro in accordance with the Environmental Information Act.
Insecticides & fungicides
4
Units for liquid formulation
8.600
Pallets of storage capacity
Herbicides
1
Unit for liquid formulation
800
Pallets of storage capacity
Want to find out more? Contact us!