The surface makes the difference
Customer satisfaction comes both from the effect of the product and how easy it is to use. The surface makes the difference here. In our fluidized bed system, powdery substances are converted into high-quality granulates that are dust-free, flowable, and easy to dose. We manage to make even complex formulations with several active ingredients into a high-quality granulate with optimal uniformity. We offer our customers particular expertise to deal with demanding active ingredients and highly complex formulas and quality requirements.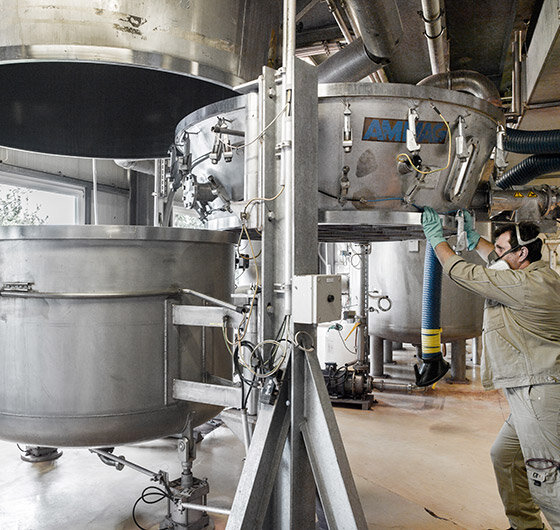 Your wish is our command
The finished product is developed specifically in line with our customers' wishes: depending on requirements, we can produce a wide range of products with different properties by changing the grain size distribution, bulk density, or porosity. It is also possible to apply impregnations to the granule discharge or a dry mixing system.
Want to find out more? Contact us!
Manager Industrial Solutions